Operations
·
Multiple locations
·
Hybrid Remote
Application Consultant
Do you want help our customers to deliver smart logistics warehouse solutions for the future? Look no further - here might be an interesting position for you!
Do you want help our customers to deliver smart logistics warehouse solutions for the future? Look no further - here is an interesting position for you!

Who we are

Consafe Logistics is a software development company. We design a product and technology that make warehouse operations of logistics and supply chain companies smarter, more effective, and thus more sustainable. We've been in the business for more than 40 years, and we still love it! We also know that we would be nothing without our talented co-workers, so we continuously strive to provide them with an attractive workplace with long-term development and career opportunities. Learn more about us here.

About the role
As application consultant you will be representing the company towards our customers on a daily basis. You will be responsible for the Astro WMS® training of our customers as well as initiating projects and set a strategy in collaboration with the customers and the rest of the team.
You will work as an advisor towards our customers, helping them improving efficiency with Astro WMS®. You are structured and enjoy working close to the customer, always with a solution-oriented mindset. Delivering high quality in your work is important to you. Moreover, you would describe yourself as an ambitious person with a positive attitude that enjoys project-based work.
Your background and experience
In the role as application consultant we value experience from working with supply chain, logistics and/or warehouse management systems in some way, as well as other systems like ERP or similar. 
Some of our application consultants have gained the right experience from working with a WMS on a warehouse site, or as a business application consultant, implementing an ERP system or similar.  
We are also open for junior profiles, with an educational background within logistics and Supply Chain Management for example MSc Mechanical Engineering, MSc Information Systems or MSc Industrial Engineering and Management or other relevant education. 
The role as application consultant requires a very good general IT knowledge and fluent skills in English.
Key for us is to find people with the right mindset and the interest for improving warehouse management and delivering smart logistics warehouse solutions for the future!



Other 

In Sweden we have offices in Lund, Karlskoga Trollhättan and Stockholm. If you have any questions regarding the role you are welcome to contact our Talent Acquisition Partner, Ida Krüger, ida.kruger@consafelogistics.com.


What we offer

Consafe Logistics is on an exciting journey and the potential to grow is remarkable. We offer a great workplace with development opportunities and the possibility to have an impact. We strive to continuously work according to our core behaviors: Together we get There, Be accountable and Act, Strive for Greatness. Having fun is also an important part of our culture.

We are very proud to have been selected as one of the top 100 Career Companies in Sweden, with the following motivation: Consafe Logistics always strive for the best possible customer value. Not only do they deliver cutting-edge knowledge and quality but also an attractive culture. With a strong focus on the personal and a strive to always develop together, they have created a warm and learning workplace. Consafe Logistics offers an open work environment where joy and professionalism go hand in hand. We see an attractive Employer Brand that attracts Sweden's young talents. Read more here
Welcome to apply! 
Department

Operations

Role

Application Consultant

Locations

Lund , Stockholm, Trollhättan, Karlskoga

Remote status

Hybrid Remote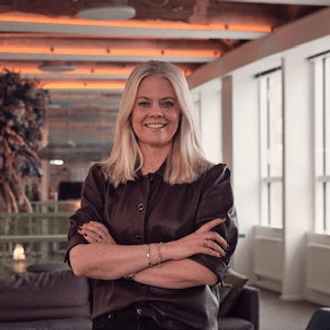 Perks and benefits.
Your growth is our mission.

We focus on your talent and develop your competence by working with individual growth plans to enhance and support your strengths and goals. All that in an inspiring international environment that evolves around the supply chain industry where you can work closely with cool customers and have opportunities to travel around the world.

Flexible working.

Home, office, hybrid, or remote work? Sometimes this, sometimes that! We believe that meeting face to face with our colleagues is essential for creativity, energy, nurturing the company culture, and growth. However, maybe not every day for everyone. The future ways of working are flexible, and our employees can find the optimal arrangement with their managers.

Your wellbeing matters.

You give your best to bring success to the company. We give our best to provide you work-life balance and a healthy and safe environment! We offer various sports activities (yes, yoga too 😊) and high-level health insurance for our employees.

Having fun together.

Party in the office? We are in! Whether it is team-building activities, after-work hours, or our yearly summit, we love having fun together! And we always find occasions to celebrate. 😉
Operations
·
Multiple locations
·
Hybrid Remote
Application Consultant
Do you want help our customers to deliver smart logistics warehouse solutions for the future? Look no further - here might be an interesting position for you!
Loading application form