Operations
·
Breda
·
Hybrid Remote
System Architect
Intro 

Are you the 'super glue' between our functional and technical resources? We are looking for a system architect to join our project implementation team. As a technical lead you will have a helicopter view on the project and make high-level technical choices with the support of the team. Working together to reach our goals, striving for greatness, being accountable and act are our core behaviors. Is this you? Let's get introduced!
About the role

As a system architect you are responsible for the technical part of a Warehouse Management System (WMS) implementation. You are involved from the sales phase until and including the delivery of the solution to the customer. During this whole process you will cooperate with the lead application consultant within the project team, the project manager and the developers. Together with the lead application consultant and the developers you are responsible for the functional and technical quality of the delivery.
You align with the customer, document and follow up on the following topics:
Integration of various systems including, but not limited to ERP/TMS systems.
Integration and optimal steering of warehouse automation components like conveyor systems, crane systems, pick stations, palletizers, de-palletizers, sorting machines, picking robots, packing robots.
Sizing and validate setup of the IT landscape from a WMS application perspective based on a 'on premise' or 'cloud based' strategy. This includes topics like server sizing, operating system requirements, database requirements, network requirements, LAN, mobile equipment, printers, scanners, voice equipment and other hardware components that are integrated with the WMS system.
Our solutions are based on the following techniques and tooling: C / C++ / C# / .NET, XML/XSL, JSON, SQL (both on Microsoft SQL Server and Oracle), GIT/Gerrit.
This role entails the following responsibilities:
Make use of the standard product as much as possible;
Review and challenge functional designs for customer specific developments;
Make estimations for customer specific developments;
Write technical designs for developments;
Steer and coach developers during the development process;
Execute code reviews to guard the quality of coding and to validate the correct interpretation of the technical designs;
Review test cases defined by application consultants for end-to-end tests, guarding that from a technical perspective all flows and exceptions are covered by the test cases.
Each project is different and refreshing. Be it a manual warehouse, full of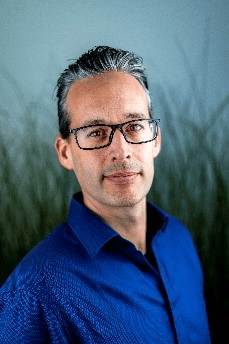 automation, single or multi-site or a combination of it all. It is great to see the progress in a project, from the very first meeting to a fully working warehouse. Along the way there are always fun new challenges to solve and so much that you can learn together with your team and the customer.
Cyriel Lenting, Software Architect Consafe Logistics
Your profile
Are are looking for an ambitious technical/functional IT professional. A perfect candidate enjoys dynamic and challenging environments, has an ability to solve complex customer problems and is interested to work with advanced IT systems and applications.
You recognize yourself in our core behaviors 'Together we get there', 'Strive for greatness' and 'Be accountable and act'. Furthermore, the ideal candidate would have:
A minimum of 3 years relevant working experience, preferably working with Supply Chain Management solutions
Analytical mindset and problem-solving skills
The ability to quickly switch from helicopter view to low level details (back and forth) and this for multiple projects in parallel
Great communication skills with the ability to adjust your communication to the type of stakeholder (in- and external)
The ability to quickly switch between helicopter view and low-level details for multiple projects in parallel
Fluent in English. Dutch is preferred but not essential
What we offer

Our office is located in Breda, but you have the possibility to partially work from home. To create a good work-life balance we have flexible working hours. You will get a company mobile phone, laptop and company car. The base salary is competitive with an extra '13th month' based on individual performance (up to 140%). Beside 8% holiday pay, there are 25 holiday days on an annual basis with the possibility to buy an extra 13 days.
But most importantly: you are going to work for a true innovator in Supply Chain Solutions together with highly skillful colleagues in a great working atmosphere.
Who we are

Consafe Logistics is the leading European supplier of warehouse management solutions. We deliver reliable, flexible and smart solutions to create competitive advantages for our customers worldwide.

With our extensive warehouse knowledge and through co-creation, we deliver sustainable solutions that fit every level of complexity and volume in the warehouse. Being technically curious and determined to create efficiency for our customers, we drive world-class software development to give you a competitive edge. We have been doing it since 1978.
We are proud of being awarded as Best Managed Companies by Deloitte. Moreover, we have been selected as one of the top 100 Career Companies in Sweden for young professionals Read more here 
The Consafe Logistics Group consists of 450 employees and support our global clients from our subsidiaries in Sweden, Norway, Denmark, Finland, The Netherlands, Poland. HQ is located in Lund, Sweden. Learn more about us here.
We are looking forward to receiving your application!

Department

Operations

Locations

Breda

Remote status

Hybrid Remote
Perks and benefits.
Your growth is our mission.

We focus on your talent and develop your competence by working with individual growth plans to enhance and support your strengths and goals. All that in an inspiring international environment that evolves around the supply chain industry where you can work closely with cool customers and have opportunities to travel around the world.

Flexible working.

Home, office, hybrid, or remote work? Sometimes this, sometimes that! We believe that meeting face to face with our colleagues is essential for creativity, energy, nurturing the company culture, and growth. However, maybe not every day for everyone. The future ways of working are flexible, and our employees can find the optimal arrangement with their managers.

Your wellbeing matters.

You give your best to bring success to the company. We give our best to provide you work-life balance and a healthy and safe environment! We offer various sports activities (yes, yoga too 😊) and high-level health insurance for our employees.

Having fun together.

Party in the office? We are in! Whether it is team-building activities, after-work hours, or our yearly summit, we love having fun together! And we always find occasions to celebrate. 😉
Operations
·
Breda
·
Hybrid Remote
System Architect
Loading application form