Research & Development
·
Lund
Senior User Experience Researcher
Would you like join our design team and take the user experience of our product portfolio to a new level? Here is an exciting opportunity!
We are looking for a Senior UX Researcher to join our design team in Lund, Sweden. Your role will be key to creating value and enhanced experiences for our users and you will collaborate closely with different parts of the organization to take the user experience of our product portfolio to a new level.
About the Role

We are looking for a skilled UX Researcher with proven work experience to strengthen our design team.
Our organization is becoming increasingly more design-driven, and the end-user experience is a major part of this. As a UX Researcher at Consafe Logistics, you will be part of a journey to create valuable products and experiences.
Your role will be to provide key insights into users, products, and competitors, helping us deliver amazing solutions to sometimes complex problems and workflows. Insights into our existing solution are as important as proactive research to facilitate future design and development.
To make this happen, you will collaborate with customers as well as stakeholders from different parts of the organization to drive the development of our next generation of logistic and warehouse management solutions.
You will work closely with the other members of the UX team, conducting research, evaluating, developing, and strengthening our current research strategy. We need your help in transitioning from reactive to proactive research and we want you to help us communicate and apply our findings across the company.
Your main workplace will be at our head office in Lund.
About You
You have a passion for research, and you enjoy interacting with users and stakeholders from multiple areas.
Your way of working is methodical, agile, strategic, and you keep track of details as well as the big picture. You are highly organized with strong attention to detail, and you can gather, analyze, and evaluate complex information using qualitative as well as quantitative methods, all while making sure that deadlines are met.
Your knowledge and experience allow you to identify key research areas as well as to manage your own research activity and collaboration independently and proactively, using a range of established methods and tools.
You are excellent at documenting your findings in a clear and structured way and you are well versed in summarizing and presenting your research to different audiences.
We understand that every research project is unique, and we value your confidence and ability to figure out the best method and tool to get the most complete picture. As an experienced researcher, we expect you to be flexible, independent, and able to adapt your way of working to the situation.
Finally, you are a team player that shares knowledge and information, and you support your colleagues in the pursuit of common goals. You enjoy working collaboratively as part of our UX team, as well as sharing knowledge and educating other colleagues about the importance of UX research.


Qualifications
4+ years of proven work experience as a UX Researcher
Experience in working with a digital product throughout the whole product cycle


It's a plus if
You have experience in Agile ways of working as a part of a software development team
You have previous experience working with large and complex systems
Join our team
Become part of our exciting journey to become a user-centered product company working with some of the most supply-chain-intensive companies in the world.
Send in a personal letter in English together with your portfolio. We're looking forward to hearing from you!
This position is not open to applications from consulting agencies.
Applicants that are not EU citizens must have a valid Swedish or EU work permit. If you are on a work permit or visa, please make sure to attach the details along with your application.
Who we are
Consafe Logistics is a software development company. We design a product and technology that make warehouse operations of logistics and supply chain companies smarter, more effective, and thus more sustainable. We've been in the business for more than 40 years, providing warehouse management systems for many great brands and organizations all over the globe, and we still love doing it!
We also know that we would be nothing without our talented co-workers. Our ambition is to become the most attractive workplace in the supply chain industry in Europe, so we continuously strive to provide them with long-term development and career opportunities. Learn more about us here.

What we offer
We offer a great place to work with development opportunities and the possibility to have an impact.  Consafe Logistics is on an exciting journey and your potential to grow with us is remarkable. We strive to continuously work according to our core behaviors: Together we get There, Be accountable and Act, Strive for Greatness. Having fun at work is an important part of our culture!
We are proud of being awarded as a Best Managed Company by Deloitte. Moreover, we have been selected as one of the top 100 Career Companies in Sweden for young professionals, with the following motivation: Consafe Logistics always strive for the best possible customer value. Not only do they deliver cutting-edge knowledge and quality but also an attractive culture. With a strong focus on the personal and a strive to always develop together, they have created a warm and learning workplace. Consafe Logistics offers an open work environment where joy and professionalism go hand in hand. We see an attractive Employer Brand that attracts Sweden's young talents.
Department

Research & Development

Locations

Lund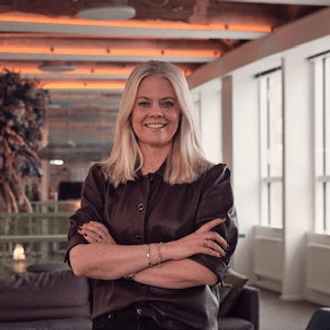 Perks and benefits.
Your growth is our mission.

We focus on your talent and develop your competence by working with individual growth plans to enhance and support your strengths and goals. All that in an inspiring international environment that evolves around the supply chain industry where you can work closely with cool customers and have opportunities to travel around the world.

Flexible working.

Home, office, hybrid, or remote work? Sometimes this, sometimes that! We believe that meeting face to face with our colleagues is essential for creativity, energy, nurturing the company culture, and growth. However, maybe not every day for everyone. The future ways of working are flexible, and our employees can find the optimal arrangement with their managers.

Your wellbeing matters.

You give your best to bring success to the company. We give our best to provide you work-life balance and a healthy and safe environment! We offer various sports activities (yes, yoga too 😊) and high-level health insurance for our employees.

Having fun together.

Party in the office? We are in! Whether it is team-building activities, after-work hours, or our yearly summit, we love having fun together! And we always find occasions to celebrate. 😉
Research & Development
·
Lund
Senior User Experience Researcher
Would you like join our design team and take the user experience of our product portfolio to a new level? Here is an exciting opportunity!
Loading application form