Application Consultant Manager
Our business is growing and we would like to strengthen our team! We are currently looking for someone to take on the role as Application Consultant manager.
Our business is growing and we would like to strengthen our team! We are currently looking for someone to take on the role as Application Consultant manager in one of our divisions. The role includes management for a team of about 15 people and you will also have a role towards our customer both from a quality and a future improvement perspective.
Who we are

Consafe Logistics is a software development company. We design a product and technology that make warehouse operations of logistics and supply chain companies smarter, more effective, and thus more sustainable. We've been in the business for more than 40 years, providing warehouse management systems for many great brands and organizations all over the globe, and we still love doing it!
We also know that we would be nothing without our talented co-workers. Our ambition is to become the most attractive workplace in the supply chain industry in Europe, so we continuously strive to provide them with long-term development and career opportunities. Learn more about us here.
About the role
You will be part of the management team within the division, which includes business decisions, project execution, improving the way of working, and other topics related to the management of the organization. The time perspective will be both short- and long term, to secure the organization evolves to meet future demands and growing business.
Your main responsibilities will be:
First line manager for the people in the team which consists of around 15 application consultants
Responsible for the solution at our customer and continuously work with the team to secure future improvements for our customers
Continuously develop our way of working ensuring the right quality in our deliveries and how to support and develop our customer's operation
Secure that the team is competence developed and has the right prerequisites to conduct their tasks in professional manner
Secure cross unit coordination and cooperation and participate in steering committees
Inspire, lead and prepare the team for success
Your profile
We believe you are an ambitious leader with an authentic leadership style. You have previous experience from leading staff or high desire to lead staff and always strive for continuous improvements. As part of your role, we expect you to set clear targets and expectations for the individuals and group. We would like you to demonstrate already in the application how your leadership style has resulted in e.g. high performing teams, good business or any other great result you would like to share.
In addition to leadership, we see knowledge and experience in the areas of logistics, business applications and customer service as key factors to be successful in this role. A proactive and holistic business view is important, as well as previous experience of leading change. We are constantly striving for greatness in everything we do, and your leadership will play an important role in achieving this.
Other
If you have any questions please contact hiring manager Ivan Medved at: ivan.medved@consafelogistics.com, 0705-910272.
To apply you are expected to have a relevant university degree and speak Swedish and English fluently. Knowledge of other languages is an additional merit.
What we offer

We offer a great place to work with development opportunities and the possibility to have an impact.  Consafe Logistics is on an exciting journey and your potential to grow with us is remarkable. We strive to continuously work according to our core behaviors: Together we get There, Be accountable and Act, Strive for Greatness. Having fun at work is an important part of our culture!
We are proud of being awarded as a got the award Best Managed Companies by Deloitte. Moreover, we have been selected as one of the top 100 Career Companies in Sweden for young professionals, with the following motivation: Consafe Logistics always strive for the best possible customer value. Not only do they deliver cutting-edge knowledge and quality but also an attractive culture. With a strong focus on the personal and a strive to always develop together, they have created a warm and learning workplace. Consafe Logistics offers an open work environment where joy and professionalism go hand in hand. We see an attractive Employer Brand that attracts Sweden's young talents. Read more here 

We are looking forward to receiving your application!

Department

Operations

Locations

Lund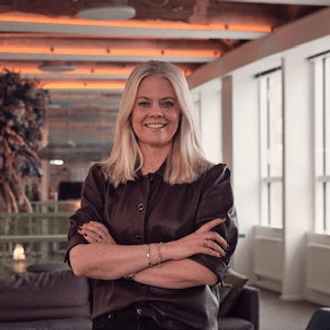 Perks and benefits.
Your growth is our mission.

We focus on your talent and develop your competence by working with individual growth plans to enhance and support your strengths and goals. All that in an inspiring international environment that evolves around the supply chain industry where you can work closely with cool customers and have opportunities to travel around the world.

Flexible working.

Home, office, hybrid, or remote work? Sometimes this, sometimes that! We believe that meeting face to face with our colleagues is essential for creativity, energy, nurturing the company culture, and growth. However, maybe not every day for everyone. The future ways of working are flexible, and our employees can find the optimal arrangement with their managers.

Your wellbeing matters.

You give your best to bring success to the company. We give our best to provide you work-life balance and a healthy and safe environment! We offer various sports activities (yes, yoga too 😊) and high-level health insurance for our employees.

Having fun together.

Party in the office? We are in! Whether it is team-building activities, after-work hours, or our yearly summit, we love having fun together! And we always find occasions to celebrate. 😉
Application Consultant Manager
Our business is growing and we would like to strengthen our team! We are currently looking for someone to take on the role as Application Consultant manager.
Loading application form