Group Support and Services Manager
Do you want to have a leading role in a growing software company with ambitions to deliver world class service to all customers? Here is an exciting opportunity!
Do you want to have a leading role in a growing software company with ambitions to deliver world class service to all customers? We are looking for a Group Support and Service Manager to lead and develop support and service offerings to new heights.

Who we are
Consafe Logistics is a software development company. We design a product and technology that make warehouse operations of logistics and supply chain companies smarter, more effective, and thus more sustainable. We've been in the business for more than 40 years, providing warehouse management systems for many great brands and organizations all over the globe, and we still love doing it!
We also know that we would be nothing without our talented co-workers. Our ambition is to become the most attractive workplace in the supply chain industry in Europe, so we continuously strive to provide them with long-term development and career opportunities. Learn more about us here.

About the role
We are now looking for a Group Support and services Manager to develop our aftermarket business within the Consafe Logistics Group.
This is a new role in Consafe Logistics Group working cross all entities in the development of our aftermarket business. In this role you will be reporting to the Chief Operating Officer, but you will support all entities in developing the business with existing customers. The Group Support and Service Manager will be a part of the COO management team. This role is essential in securing our continued success in delivering world class supply chain solutions to customers using logistics as a competitive advantage.
Your responsibilities
In this role you will be responsible for our customer enhancement offering - to secure that our customers get the most out of their Astro WMS® investment.
You will be responsible for securing and continuously develop a high-class customer support organization together with the customer support responsible. You will continuously work to secure Improvement of our KPI:s and keep our service level objectives, and to develop our support offering and organization.
Together with our product manager SaaS (Software as a Service) you will be responsible for developing our SaaS service including add-on services based on our SaaS platform, as well as delivering on our Service Level Agreements. You will also work together with our product Manager for Hardware to develop our hardware sales to existing customers with the ambition to secure a high future growth within this area.
Last but certainly not least, you are responsible for building a high performing and successful organization through your engaging leadership!
Your Profile
We believe you are a senior leader with experience from running an aftermarket organization of some type. You would probably describe yourself as an ambitious and driven colleague with a growth mindset. You have a strong business drive with a proven track record of solid results within those fields.
In this position we value the following experiences:
Experience in working in close partnership with Tier one customers
Experience of running and developing aftermarket business
Experience of selling and operating SaaS services
Experience of developing and implementing a new service offering
Experience of hardware sales based on a software offering
Experience of customer support business
Experience of WMS/WCS, Software products, automation equipment or ERP systems is a merit.
As a person you are a high performer with a strong focus on delivering results and solid leadership skills. You have a willingness to work with state-of-the-art SW and logistics solutions and to learn new things. Of course, it is important that you are passionate about your work and want to take an active role in our continued success.
Other
Your primary workplace is our head office in Lund. As part of our international team, you work closely together with customers and colleagues in Sweden and around the world. Travel is a natural part of the job.
What we offer
We offer a great place to work with development opportunities and the possibility to have an impact.  Consafe Logistics is on an exciting journey and your potential to grow with us is remarkable. We strive to continuously work according to our core behaviors: Together we get There, Be accountable and Act, Strive for Greatness. Having fun at work is an important part of our culture.
Welcome to apply!
Department

Products

Locations

Lund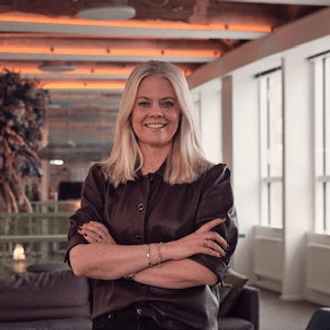 Perks and benefits.
Your growth is our mission.

We focus on your talent and develop your competence by working with individual growth plans to enhance and support your strengths and goals. All that in an inspiring international environment that evolves around the supply chain industry where you can work closely with cool customers and have opportunities to travel around the world.

Flexible working.

Home, office, hybrid, or remote work? Sometimes this, sometimes that! We believe that meeting face to face with our colleagues is essential for creativity, energy, nurturing the company culture, and growth. However, maybe not every day for everyone. The future ways of working are flexible, and our employees can find the optimal arrangement with their managers.

Your wellbeing matters.

You give your best to bring success to the company. We give our best to provide you work-life balance and a healthy and safe environment! We offer various sports activities (yes, yoga too 😊) and high-level health insurance for our employees.

Having fun together.

Party in the office? We are in! Whether it is team-building activities, after-work hours, or our yearly summit, we love having fun together! And we always find occasions to celebrate. 😉
Group Support and Services Manager
Do you want to have a leading role in a growing software company with ambitions to deliver world class service to all customers? Here is an exciting opportunity!
Loading application form