Project Manager
Are you a strong communicator who can lead, motivate, and encourage colleagues? Are you skilled in project management? Here is an exciting opportunity for you!
Are you a strong communicator who can lead, motivate, and encourage colleagues? Are you skilled in project management? Would you like to be part of an ambitious team that works to deliver smart and sustainable warehouse management solutions? Then let´s connect!
Who we are
Consafe Logistics is a software development company. Our product, Astro WMS®, makes the warehouse operations of logistics and supply chain companies smarter, more effective, and thus more sustainable. We've been in the business for more than 40 years, and we still love it! We also know that we would be nothing without our amazing co-workers, so we continuously strive to provide them with an attractive workplace with long-term development and career opportunities.

Currently, we are looking for a Project Manager to strengthen one of our divisions in Lund, Sweden.

What does a Project Manager do at Consafe Logistics?

Whenever we implement an Astro WMS® project for customers, our Project Managers ensure it is carried out successfully. Through their structured and communicative leadership, they build trust and help customers feel confident about the project's progress. At the same time, they constantly motivate their team to deliver top-notch solutions.

How would your daily work look like?

You will manage a whole range of Astro WMS® software implementations, from large new customer projects to minor adjustments in existing applications. You will work in a division consisting of several customer teams and collaborate with the account managers and team members in developing long-term relationships with our customers.

Your responsibilities will be to:

Plan, execute, monitor, and control project resources, deliverables, milestones, risk, and budget and manage the project according to our project model (Promise)
Plan and manage steering group meetings
Create and maintain project progress reports
Represent Consafe Logistics and the project group towards the customer
Evaluate and analyze the project result and contribute to improvements
Contribute to an efficient and positive working climate in the project group and for the customer
In addition to managing specific projects, you will set the overall plan and resources for the customer team and coach team members to achieve common goals. This role is an excellent opportunity to further develop your people and leadership skills.

What makes you a great candidate?
You believe you have the following profile:

5+ years of Project Management experience in IT, logistics, WMS, or B2B
Bachelor's degree in Business, Supply Chain/Logistics or related degree
Fluent in Swedish and English, spoken and written
Strong business mindset
Coaching skills and the ability to motivate and lead a project team
We also believe that a solid knowledge and understanding of software projects is important to succeed in this role. Please share your previous success stories already in your application.

What we offer our co-workers
Professional growth: We are on an exciting growth journey, so your potential to have an impact and build your career within the organization is remarkable. We support your work-life balance and develop your competence according to your individual goals and needs.

Inspiring business environment: You will have the opportunity to work together with prominent international brands, travel, gain experience from various industries, and drive the evolution of state-of-the-art WMS solutions for the future.

A strong community: At Consafe Logistics, we live by our three core behaviors, Together We Get There, Be Accountable and Act and Strive for Greatness. We have an open and inclusive company culture, where we always find occasions to celebrate and have fun together.

We are also proud to be named as one of the top 100 Career Companies in Sweden by Karriärföretagen. Learn more about the award here.

Other
This job is a permanent full-time position in Lund, Sweden. Send in your applications as soon as possible. We will be reviewing the applications on an ongoing basis, but interviews will take place at end of July or beginning of August. 
Questions? Contact us!
If you have questions about the role or the recruitment process, don´t hesitate to contact Ida Krüger, our Talent Acquisition Partner, at ida.kruger@consafelogistics.com, or recruiting manager Emma Oldenburg, emma.oldenburg@consafelogistics.com

We are looking forward to your application! 😊
Department

Operations

Role

Project Manager

Locations

Lund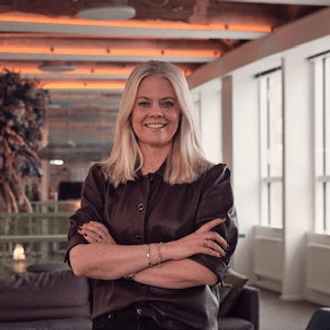 Perks and benefits.
Your growth is our mission.

We focus on your talent and develop your competence by working with individual growth plans to enhance and support your strengths and goals. All that in an inspiring international environment that evolves around the supply chain industry where you can work closely with cool customers and have opportunities to travel around the world.

Flexible working.

Home, office, hybrid, or remote work? Sometimes this, sometimes that! We believe that meeting face to face with our colleagues is essential for creativity, energy, nurturing the company culture, and growth. However, maybe not every day for everyone. The future ways of working are flexible, and our employees can find the optimal arrangement with their managers.

Your wellbeing matters.

You give your best to bring success to the company. We give our best to provide you work-life balance and a healthy and safe environment! We offer various sports activities (yes, yoga too 😊) and high-level health insurance for our employees.

Having fun together.

Party in the office? We are in! Whether it is team-building activities, after-work hours, or our yearly summit, we love having fun together! And we always find occasions to celebrate. 😉
Project Manager
Are you a strong communicator who can lead, motivate, and encourage colleagues? Are you skilled in project management? Here is an exciting opportunity for you!
Loading application form