Head of IT & security
Would you like to lead the overall strategic IT agenda in a growing software development company? Here is an exciting opportunity!
Would you like to lead the overall strategic IT agenda in a growing software development company? Here is an exciting opportunity!
We are looking for an energetic and business oriented Head of IT & security to lead our digital agenda and proactively support our functions within IT, business application and information security. This is a new position where you will have the opportunity to shape the role to meet the future needs and secure the digitalisation of our organisation. Consafe Logistics has ambitious targets with the primary focus to rapidly grow the size of the overall business.
Who we are

Consafe Logistics is a software development company. We design a product and technology that make warehouse operations of logistics and supply chain companies smarter, more effective, and thus more sustainable. We've been in the business for more than 40 years, providing warehouse management systems for many great brands and organizations all over the globe, and we still love doing it!
We also know that we would be nothing without our talented co-workers. Our ambition is to become the most attractive workplace in the supply chain industry in Europe, so we continuously strive to provide them with long-term development and career opportunities. Learn more about us here.

About the role
The mission is to lead the overall strategic IT agenda and provide the forward looking perspective to meet the future needs. You will be responsible for building a better working environment for all our colleagues which spans from having top class availability of our network to modern intuitive applications available in our colleagues day-to-day work. We are a Saas provider meaning security is of highest importance. IT is a very integrated part of the entire organisation at Consafe Logistics so taking part of, and supporting in customer dialogues will be a natural part of your work.
What makes you a great candidate?
You are an engaging and experienced leader who understands that the effort you put into your colleagues will be the sum of your achievements. You have a curious mindset and an interest for taking on new challenges that can contribute to our overall targets. You can dive into the small details when necessary and at the same time steer the overall strategic IT agenda.
You probably have the following profile:
Leadership capabilities
A curious approach and a willingness to keep learning
Insight and understanding of information security
Excellent team management skills with a relationship-oriented approach
Experience in IT operations applications, servers, networking and support functions
Experience in procuring and negotiating services and hardware
a Master degree in IT, Industrial Engineering or equivalent. Comparable work experience is equally valued of course
Relevant and proven work experience from a similar role
What we offer our co-workers

Professional growth: We are on an exciting growth journey, so your potential to have an impact and build your career within the organization is remarkable. We support your work-life balance and develop your competence according to your individual goals and needs.
Inspiring business environment: You will have the opportunity to work together with prominent international brands, travel, gain experience from various industries, and drive the evolution of state-of-the-art WMS solutions for the future.
A strong community: At Consafe Logistics, we live by our three core behaviors, Together We Get There, Be Accountable and Act and Strive for Greatness. We have an open and inclusive company culture, where we always find occasions to celebrate and have fun together.
We are proud to have been awarded as a Best Managed Company by Deloitte in 2020 and 2021. Read more here.
Other
This job is a permanent full-time position in Lund, Sweden. 
Questions? Contact us!
If you have questions about the role or the recruitment process, don´t hesitate to contact our CFO Joachim Sandberg, Joachim.sandberg@consafelogistics.com, who is the recruiting manager. 
We are looking forward to receiving your application.
Department

IT and Finance

Locations

Lund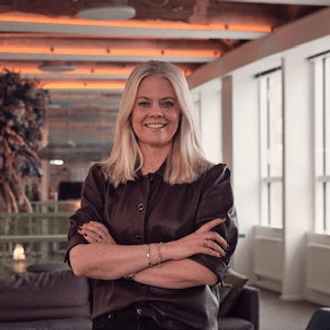 Perks and benefits.
Your growth is our mission.

We focus on your talent and develop your competence by working with individual growth plans to enhance and support your strengths and goals. All that in an inspiring international environment that evolves around the supply chain industry where you can work closely with cool customers and have opportunities to travel around the world.

Flexible working.

Home, office, hybrid, or remote work? Sometimes this, sometimes that! We believe that meeting face to face with our colleagues is essential for creativity, energy, nurturing the company culture, and growth. However, maybe not every day for everyone. The future ways of working are flexible, and our employees can find the optimal arrangement with their managers.

Your wellbeing matters.

You give your best to bring success to the company. We give our best to provide you work-life balance and a healthy and safe environment! We offer various sports activities (yes, yoga too 😊) and high-level health insurance for our employees.

Having fun together.

Party in the office? We are in! Whether it is team-building activities, after-work hours, or our yearly summit, we love having fun together! And we always find occasions to celebrate. 😉
Head of IT & security
Would you like to lead the overall strategic IT agenda in a growing software development company? Here is an exciting opportunity!
Loading application form